Benjamin P. Boussert Lectureship
The Dr. Benjamin Boussert Lecture Series invites a renowned chemist to Louisiana State University each year. The seminar brings together family, friends, and the local chemistry community in memory of LSU Chemistry alumnus Benjamin Boussert.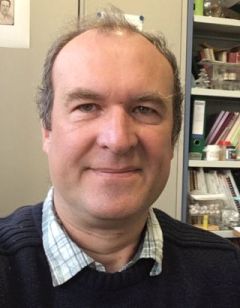 Friday, October 27, 2023
Gacoin Thierry, Ph.D.
Senior Scientist, The French National Centre for Scientific Research
Head of the Solid State Chemistry Group, LPMC Lab
Professor, Physics and Chemistry departments, Ecole Polytechnique
Dean of the Chemistry department, Ecole Polytechnique
Dean of the "Chemistry and Chemical Engineering Department", Institut Polytechnique de Paris
3:30 PM | Life Science Annex Auditorium, A101
*Reception to follow in 100 CMB
Previous Benjamin P. Boussert Lecturers
2022 - Bryce Sadtler (Washington University in St. Louis)
2019 - Shelley A. Claridge (Purdue University)
2018 - Robert J. Cava (Princeton University)
2017 - Emory Chan (Molecular Foundry)
2016 - Delia Milliron (University of Texas at Austin)
2014 - Paul Alivisatos (University of California)
About Benjamin Boussert
Benjamin Boussert was an LSU University Medalist who graduated with degrees in Chemistry and Chemical Engineering in 1999. While at LSU, Benjamin conducted four years of research under the tutelage of Dr. Robin McCarley. Benjamin's interests in nanoscience and sensing technologies led him to the University of California at Berkeley where he worked toward a PhD in Physical Chemistry with Dr. Paul Alivisatos. Months before he was to defend his dissertation, Benjamin and two friends and colleagues, Jason Choy and Giulia Adesso, were tragically killed in an automobile accident.
Family, friends, and colleagues have established a scholarship to honor Benjamin's memory and legacy at LSU. His parents, Anne and Christian, and his brother and sister-in-law, Joel and Kelly, have also created a substantial endowment at LSU to support the Dr. Benjamin Boussert Lecture Series for Chemistry. LSU is forever grateful for the positive impact Benjamin has had on the lives of others and for his family's support of these memorials.