Faculty from LSU, The Ohio State University and Rensselaer Polytechnic Institute have each been awarded a $400,000 grant from the National Science Foundation to solve the widening gap between computational processing and storage, thereby increasing high-speed data processing and enabling computational storage to address critical challenges in increasingly more data-centric applications.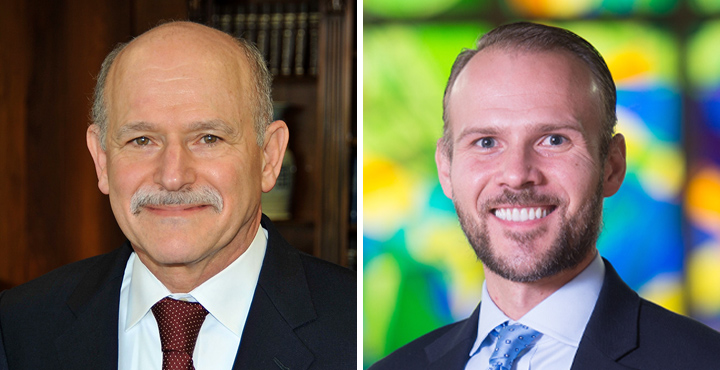 Pennington Biomedical Research Center faculty members Steven B. Heymsfield, M.D., and Justin C. Brown, Ph.D., are members of a team led by the Rutgers Cancer Institute of New Jersey, Weill Cornell Medicine and Cold Spring Harbor Laboratory ­that have secured $25 million to take on the challenge of cachexia, the debilitating wasting condition responsible for up to 30 percent of cancer deaths.
Even though temperatures will soar into the 90s this summer, Louisianans may want to think twice before jumping into a few local rivers to cool off. LSU Civil and Environmental Engineering Assistant Professors Aaron Bivins and Samuel Snow have a $497,000 grant from the U.S. Environmental Protection Agency.
The LSU Libraries is one of 10 institutions awarded the American Library Association's 2022 Carnegie Whitney Grant for the proposal, "Blood and Thunder: The Idealized American West and Its Place Today."
A recent forecast of the size of the "Dead Zone" in the northern Gulf of Mexico for late July 2022 is that it will cover 5,881 square-miles of the bottom of the continental shelf off Louisiana and Texas.
LSU has a number of experts available to discuss topics related to storm preparedness, climate, economic impacts, recovery efforts and more during the 2022 hurricane season.
Skymount Medical, a drug discovery company using an artificial intelligence platform developed by LSU researchers to repurpose and build new drugs for innovative new therapies, announced today that its DeepDrug™ AI platform to accelerate drug discovery has garnered a Silver Stevie Award in the Artificial Intelligence/Machine Learning Solution category of the 20th Annual American Business Awards. This recognition further positions DeepDrug™ as a global leader in artificial intelligence.
LSU's Stephenson National Center for Security Research and Training, or SNCSRT, has a new executive director, James Olson.
Launch vehicles and propulsion systems are very complex and must survive extreme thermal, dynamic, pressure, and environmental loads. The materials and alloys used in these systems are often challenging to produce, costly, and have long lead times.
In preparation for hurricane season, members of the media are invited to join a virtual briefing with four leading experts in climatology, extreme weather events including hurricanes, tropical cyclones and flooding as well as hazard-resistant construction and mitigation on Tuesday, May 31.