Center for Innovations in Structural Integrity Assurance (CISIA)
About CISIA
LSU and Louisiana Tech propose CISIA as the newest center under the National Science Foundation's Industry-University Cooperative Research Center (IUCRC) Program, which offers a proven framework to help transition industry-driven research into commercial applications. CISIA will help companies monitor, forecast, and predict structural and mechanical failure in components and structures, both existing and produced via advanced manufacturing techniques.
Our Vision
CISIA will be a trusted source of transformative insights, predictive capabilities, and materials innovations across broad industrial sectors, focusing on structural integrity assurance for small and large structures and mechanical components.
Our Mission
CISIA's pre-competitive research will address structural integrity problems in deteriorating civil infrastructures and aging mechanical components, as well as new structures and components produced via advanced manufacturing techniques. By integrating validated diagnostics, machine learning and data-driven decision making, multiscale materials testing/characterization, manufacturing process characterization and parameter optimization, and multiscale physics-based modeling/simulation, CISIA will be well-positioned to elucidate and translate the links between new materials, manufacturing processes, and their collective impact on reliability across all U.S. industrial sectors.
What Does CISIA Do for Industry?
CISIA helps infrastructure, oil and gas, aerospace, marine and maritime, construction, advanced manufacturing, chemical, petrochemical, and energy processing industries and their providers lessen the financial and human impacts of mechanical and structural failure through advanced technology development in monitoring, prediction, characterization, and testing.

CISIA develops boundary-pushing and use-inspired methods, integrated industrial solutions, and support to help companies with assets in challenging environments mitigate risk and improve safety and reliability.
Learn more about CISIA
CLICK ABOVE TO WATCH VIDEO
---
Operating Model
Research
Focal Areas
The need to reliably predict service life of components and structures is growing. New solutions in structural integrity assurance will require practical research to establish linkages between material properties and structural integrity. CISIA enables this collaborative research in an iterative, accessible, and scalable center.
The center intends to serve as a trusted source of transformative insights, predictive capabilities, and materials performance across industrial sectors:
Public Infrastructure
Oil & Gas
Aerospace
Construction
Advanced Manufacturing
Chemical and Petrochemical
Energy Processing Industries
Research and Development Thrust Areas
Fabrication & Characterization
Design of dynamic high-stress interfaces
New structural materials and fabrication methods
Validated Diagnostics for Structural Evaluation
Component fatigue, wear, and corrosion
Accelerated and non-destructive testing
Continuous structural health monitoring
Data-Driven Decision-Making
Lifetime assessment and prediction
Machine learning to better predict asset conditions
---
Research Portfolio
Project 1: Tentacle-like Robotic System for Structural Integrity Assessment.
Project 2: MELD Manufacturing of Advanced Materials.
Project 3: Development of Durable Coating Materials and Systems.
Project 4: Remaining Useful Lifetime Prediction of Components.
Project 5: Self-Powered Capacitive Sensors With Soft Piezoelectret Material.
Project 6: Ruggedized Structural Integrity/Environmental Sensors for High Temperature Environments.
Project 7: Machine Learning-Assisted Monitoring of Leaks and Structural Integrity Using Distributed Fiber Optic Sensors.
Project 8: Advanced Creep Analysis Technique of Composites and Other Materials.
---
Personnel
LSU Academic Policy Committee
Dimitris Nikitopoulos, Chair of the Department of Mechanical & Industrial Engineering
Andy Maas, Associate Vice President for Research-Technology Transfer and Director of LSU I-Corps Site
Louisiana Tech Academic Policy Committee
Ramu Ramachandran, Associate Vice President for Research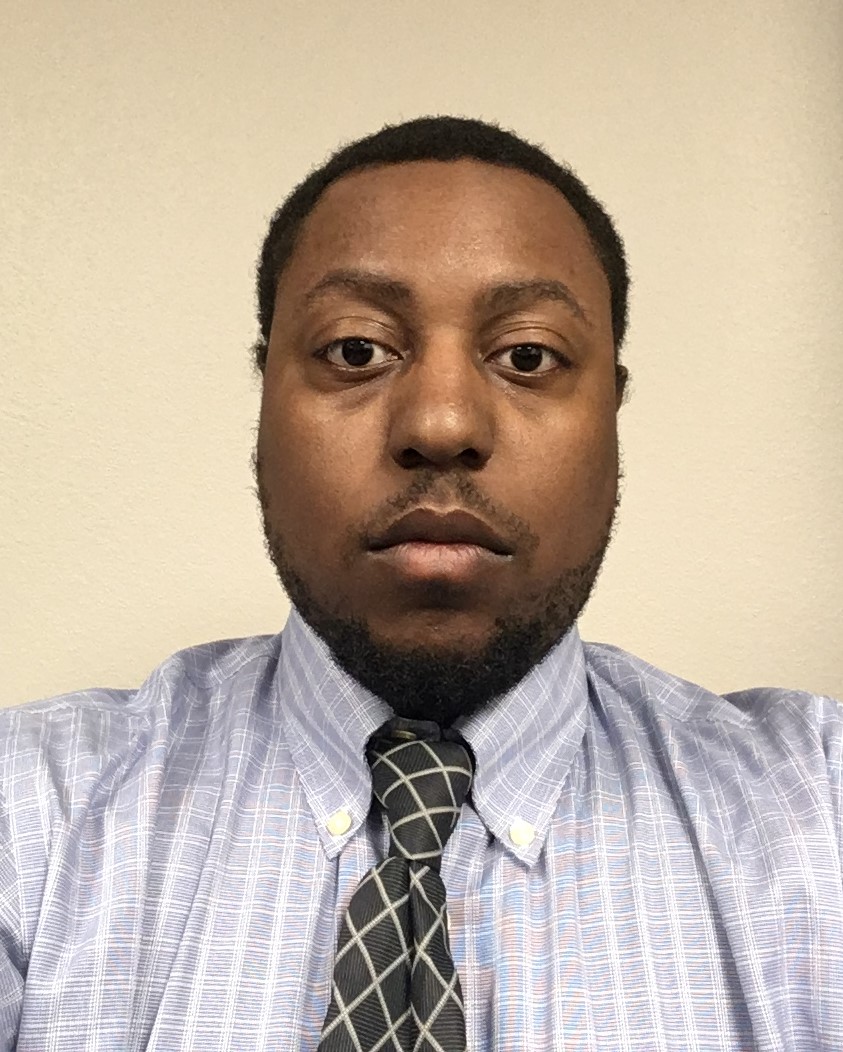 Andrew Grand-Pierre, Director, Office of Technology Transfer
LSU Leadership Team
Michael Khonsari - Center Director and Co-Principal Investigator
Professor, Department of Mechanical & Industrial Engineering
Professor Khonsari's expertise is in tribology, thermomechanical modeling, and fatigue testing and analysis. He has 37 years of expertise in bearing design, lubrication, mechanical seals, gears, friction, and wear testing. His recent research focuses on entropy-based life assessment and accelerated testing applied to surface degradation and fatigue. Khonsari concurrently serves as associate commissioner for sponsored programs at the Louisiana Board of Regents and has 17 years of experience in administration of large multi-campus, multi-jurisdictional research. He has worked on various industrial projects for the last 20 years.
Wen Jin Meng – Co-Principal Investigator
Professor, Department of Mechanical & Industrial Engineering
Professor Meng's expertise is in materials science and engineering (MS&E), with an emphasis on surface engineering and micro/nanofabrication. His recent research focuses on micron-scale plasticity, solid/solid interfacial integrity, and the development of meso/micromechanical testing under compression, tension, and shear-loading conditions. At LSU, he has served as the deputy director of the LSU Institute of Advanced Materials (IAM). He also recently served as the scientific lead investigator for the NSF EPSCoR RII Track-1 CIMM program.
Shengmin Guo – Co-Investigator
Professor, Department of Mechanical & Industrial Engineering
Professor Guo's expertise is in advanced manufacturing and thermomechanical testing and modeling. His recent research focuses on laser-based 3D metal printing and development of spinning electrode alloy powder synthesis technologies. He has managed and executed more than 40 federal/state/industry-funded research projects.
Jianhua Chen - Co-Investigator
Associate Professor, Division of Computer Science
Professor Chen's expertise is in machine learning and data mining, text mining, and knowledge-based systems. Her recent research focuses on efficient learning algorithms for engineering-related applications for climate/disaster impact prediction—including novel neural network models for weather forecasts—and neural networks for predicting wave force on bridge structures from storm wave heights and bridge design information. She served as the departmental graduate advisor for several years and has served as PI and co-PI in more than 10 federal/state/industry-sponsored projects.
Hunter Gilbert - Co-Investigator
Assistant Professor, Department of Mechanical & Industrial Engineering
Professor Gilbert's expertise is in the design, control, modeling, and analysis of robotic systems designed for applications in challenging and constrained environments. His recent research has focused on novel diagnostic and therapeutic medical robots and devices. At LSU, he is the co-director of the Innovation in Control and Robotics Engineering laboratory.
Genevieve Palardy - Co-Investigator
Assistant Professor, Department of Mechanical & Industrial Engineering
Professor Palardy's expertise is in polymer composites manufacturing and characterization. Her recent research focuses on ultrasonic-assisted processing and assembly techniques for thermoset and thermoplastic composites, multifunctionality integration, and smart automation for Composites 4.0. Prior to her academic career at LSU, she worked with Bombardier Aerospace (Canada), specializing in numerical simulations of process-induced deformations for carbon fiber/epoxy components.
Leslie Butler - Co-Investigator
Professor, Department of Chemistry
Professor Butler's expertise is the development of advanced X-ray and neutron imaging procedures and instrumentation. His team of students, faculty colleagues, and international collaborators won a W.M. Keck award to build a compact X-ray grating interferometry/tomography system. The team is now building neutron interferometry systems at Oak Ridge National Lab (HIFR CG-1D beamline) and at LSU. The LSU-sited instrument is funded by a DOE SBIR Phase II award to Adelphi Tech and Refined Imaging. Butler is a co-founder of Refined Imaging, an LSU startup company.
Christopher Marvel, Co-Investigator
Dr. Marvel's research is based on determining/leveraging materials science principles that govern the design, synthesis, characterization, and mechanical properties of structural metals and ceramics. The novelty of the research is applying the concepts of grain boundary complexion engineering to optimize material performance as well as high-resolution electron microscopy to assess atomic-mechanisms. Dr. Marvel's latest research has focused on developing high entropy alloys/ceramics, investigating anomalous grain growth behaviors, and designing high-strength nanocrystalline materials. His research has been funded by DoD, NSF, research foundations, and several industrial partners.
Jyotsna Sharma, Co-Investigator
Dr. Jyotsna Sharma's research expertise is in developing novel distributed fiber-optic sensors for the energy industry. The application space for the sensors includes structural health monitoring, flow profiling, leak detection, subsurface and geophysical characterization. Her current research focuses on developing innovative algorithms that combine machine learning and signal processing for fiber-optic data processing and sensor development by leveraging nanotechnology and quantum sensing approaches. Dr. Sharma has led numerous projects funded through DOE, NSF, NRC, NASA, NAS, LA Board of Regents, federal, state, and industry grants.
LA Tech Leadership Team
John Matthews – Site Director and Principal Investigator
Director, Trenchless Technology Center
Professor Matthews' research expertise is in structural integrity assessment of pipelines and structural renewal materials of pressure pipelines. Prior to joining LA Tech, Matthews was the water market sector and pipe renewal service line manager at Pure Technologies. He has also served as Battelle's water infrastructure management lead and was responsible for numerous water infrastructure studies. He has served as the director of the Trenchless Technology Center at LA Tech since 2017, which includes supervision of its associated administration and laboratory staff. In this role, Matthews also interacts weekly with external Industry Advisory Board (IAB) members, which number more than 50.
Shaurav Alam – Co-Investigator
Assistant Professor, Civil Engineering and Construction Engineering Technology
Professor Alam's research expertise is in cementitious and polymeric materials, structural analysis, and material life cycle testing. Alam is the associate director of TTC and is responsible for a number of industry-funded projects. Prior to his academic career, he held industry positions in Germany as an engineer at Bavarian Motor Works (BMW), specializing in structural analysis of automobile bodies and mechanical components.
Arun Jaganathan – Co-Investigator
Associate Professor, Civil Engineering
Professor Jaganathan's expertise is in development and fabrication of innovative sensors for applications in civil infrastructure. His most recent research centers around innovative nondestructive testing of structural health. Since 2009, Jaganathan has managed his own externally funded research group at LA Tech associated with the TTC and has multiple patents and licensed IP projects to his name. He has strong multidisciplinary research experience (numerical computing and instrumentation) and has served as PI and co-PI in multiple state-, federal-, and industry-sponsored projects. His past research efforts have led to successful transfer of a radar technology for pipeline inspection to a private industry, which has been commercialized.
Arden Moore – Co-Investigator
Associate Professor, Mechanical Engineering
Professor Moore's expertise is in multiscale materials and energy transport, thermal sensing, nano/microscale heat transfer, ultrathin materials, and thermal management of electronics. Moore spent two years at IBM prior to returning to academia, during which he served as thermal team lead on multiple product design teams. In addition, he has run his own externally funded research group at LA Tech since 2013, including serving as PI or co-PI on multiple federal grants.
Hamzeh Bardaweel – Co-Investigator
Assistant Professor, Mechanical Engineering and Nanosystems Engineering
Professor Bardaweel's research work encompasses experimental and numerical studies of vibrational systems, specifically their design, prototyping, and implementation for isolation and energy-harvesting purposes. He has also applied his expertise towards sensing and monitoring vibrational damage to structural elements and is a natural fit for CISIA. Bardaweel has a dual appointment within the Institute for Micromanufacturing, as well as dedicated lab space therein. He has managed his own externally funded research program since 2015.
Center Governance
Andrew Mallow – Industry Liaison
Mallow was previously the director of the National Center for Advanced Manufacturing (NCAM), with significant manufacturing experience. NCAM, located at the NASA Michoud Assembly Facility in New Orleans, is home to the partnership between NASA, the State of Louisiana, LSU, the University of New Orleans (UNO), and the UNO Research and Technology Foundation. He was the director of advanced operations/prototyping at the Boeing Corporation for more than 33 years.
---
Available Resources
---
Industrial Members
| Industrial Members | Level |
| --- | --- |
| Aegion Corporation | Full |
| Baker Hughes | Full |
| DOW Louisiana Operations | Full |
| Lockheed Martin Corporation | Full |
| MELD Manufacturing | Full |
| MIDE Technology | Full |
| Shell | Full |
| National Center for Advanced Manufacturing | Full/Affiliate |
---
How to Connect
If your company or organization would like more information regarding CISIA, contact:
Drew Mallow
Industry Liaison
amallow@lsu.edu
314-705-3902
Mike Khonsari
LSU Center Director and Principal Investigator
khonsari@lsu.edu
225-578-9192
John Matthews
LA Tech Site Director and Principal Investigator
matthews@latech.edu
318-257-2852
---
How to Become a Member
For more information on joining CISIA, please contact:

Drew Mallow
Industry Liaison
amallow@lsu.edu
314-705-3902
Membership Benefits
Improve research and development efficiencies
Leverage research investment
Early access to new intellectual property and data
Shape center research priorities
Membership Levels
| Level | Annual Contribution | Votes |
| --- | --- | --- |
| Associate | $25,000 | 25 |
| Full | $50,000 | 50 |
| Full (2 Memberships) | $100,000 | 100 |