LLPAD - LSU/LIGO Physics and Astronomy Demos
This program, supported by a grant from the Patrick Taylor Foundation, seeks to leverage the educational resources of the LIGO Science Education Center at LIGO Livingston, bringing free physics demonstrations and other activities to middle and high schools in Louisiana, with an emphasis on those serving underrepresented minorities. Since the program started at the time of the pandemic, most activities have up to now been virtual, with in person visits starting in fall 2022.
People:
Vernita Adkins, Manager, LSU
vadkins1@lsu.edu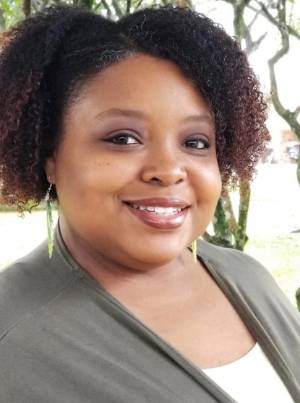 Jazmine Crockett, Coordinator, LSU
jcrockett1@lsu.edu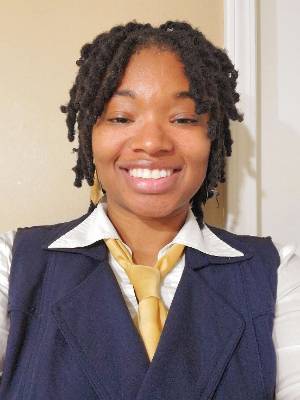 William Katzman, Program Leader,
LIGO Science Education Center
wkatzman@caltech.edu
Joseph Giaime, Observatory Head
LIGO Livingston
giaime@phys.lsu.edu
Jorge Pullin, co-Principal Investigator
Hearne Chair, LSU
pullin@lsu.edu
Gabriela González, Principal Investigator,
Boyd Professor, LSU
gonzalez@lsu.edu
Activities:
School Visits and Virtual Field Trips:
LLPAD program currently offers free virtual and free in school visits. If you are interested in LLPAD bringing hands-on science demonstrations to your class or school sign up below.

School Visits: We can visit your school as well!
Virtual Field Trips: LIGO Science Education Center in partnership with LLPAD now offers virtual field trips, where activities are done in your classroom as guided by staff through a virtual connection such as Zoom.
Some schools served:
Westdale Heights 4th
St. Charles Parish School 9th - 12th
St. Aloysius School 7th (2)
North Garland High School 9th - 12th
Cabrini High School 9th -12th (2)
University View Academy 4th - 5th
Big Buddy Program 4th (2)
East Rankin Academy 9th - 12th
Cedarcrest Southmoor Elementary 5th (3)
Thibodaux High School 2nd - 12th
Itawamba Attendance Center 7th - 8th
Juban Parc Junior High 6th
St. Joseph Catholic School 6th - 7th (2)
East Feliciana Middle 6th
Trafton Academy 5th, 7th, 8th (3)
Westside Jr. High 6th
The Dufrocq School 4th - 5th (2)
Holy Ghost Catholic 7th - 8th
Paul Breaux Middle 5th - 8th (2)
Corporal Michael Middlebrook 4th
Northwest Rankin High School 9th - 12th (2)
Briarwood Christian School 9th - 12th
West St. John High School 9th - 12th
Park Forest Middle 6th - 8th (2)
SLU Lab 5th - 8th
Morehouse Magnet School 9-12
Iberville STEM Academy 9th - 12th
Magnolia Woods Elementary 5th
Lusher Charter 6th McComb High School 9th - 12th (2)
Copper Mill 6th
Inspire Charter Academy 4th - 5th
Episcopal School of BR 4th
Westosha Central High 9th - 12th
St. George Catholic School 6th
Dorseyville Elementary 4th (2)
Wildwood Elementary 3rd - 5th (3)
St. Francis Cabrini 8th
Live Oak Middle 6th
Firstline Live Oaks 8th 2
John Curtis Christian 12th Physics Class
Ray Reynolds Middle 7th - 8th
Destrehan High School 9th - 12th
T. H. Harris Middle School 7th
Reschedule St. Dominic School 6th
PSD Booth Building 5th (3)
Punahou School 9th - 12th
Doyle High School 6th
Second Baptist School 9th - 12th
Morehouse Magnet School 9th - 12th
Enon Elementary 6th
Tangi Parish Virtual Program 9th -12th
Mulberry Elementary 6th (2)
Gretna Middle School 6th - 8th
University View Academy 4th - 6th
NSBE Lake Forest Charter 4th - 8th (5)
Yorktown High School 9th - 12th (2)
Franklin Jr. High 6th - 7th
Lectures by scientists for high school students:
Permanent display of Allegro
Allegro is a gravitational wave detector developed at LSU that belongs to a technology (resonant bar detectors) that has been superseded. It was the most sensitive detector in the world at the time it was decommissioned in 2005. Many of the detection techniques successfully used by LIGO to detect gravitational waves were initially developed and tested in detectors like Allegro. We are planning to move Allegro permanently to LIGO's Science Education Center for display as a key Louisiana contribution to the detection of gravitational waves.