Student Spotlights
2021 Spotlights
Click on each student explore their research.
---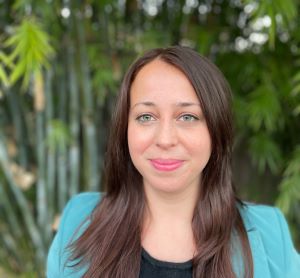 PhD Student Tori Bush studies the intersection of environmental destruction and orientalism on the Isle de Jean Charles.
Although "regional" in a strict sense, Tori's research deals with global themes: the Anthropocene, migration in the age of environmental collapse, and Orientalism. Her dissertation uses an interdisciplinary archive of literature, maps, and film to investigate how, in an era of global environmental crisis, the very small island of Isle de Jean Charles has been constructed through a white western lens as an environmental sacrifice zone, or in her phrase, "eco-orientalized." Tori has lived in New Orleans for the last ten years and in that time has shared her skills as a teacher, writer, and researcher with local communities. She co-edited the recently-published collection The Gulf South: An Anthology of Environmental Writing (University Press of Florida, 2021)
---

Award-winning PhD student Jiwon Min continues her work from afar.
Jiwon Min's dissertation, which she successfully defended in mid-October, takes us into the world of nineteenth-century British fiction, where anxieties about human-induced environmental demise are rife. A recipient of both a Fischer-Reid Travel Award and an LSU Dissertation Fellowship, Jiwon writes about the ecoGothic and anthropocenic fiction, and her work is as impressive as it is timely. COVID delayed her plans to travel to The Ruskin Library in Lancaster, England, but she kept at her archival work by using online collections. Despite living as an expatriate during her childhood, Jiwon considers Seoul, Korea to be her home.
---

MFA student Jonathan Clark explores his experience of adoption through poetry.
Jonathan Clark's poetry is motivated by an obsession—what he calls a "need to know." Jonathan uncovers documents from his own history as an adoptee and incorporates them into a work of poetic self-exploration. A second-year MFA student, Jonathan hails from Bethlehem, Pennsylvania.
---

PhD candidate Ankita Rathour bridges gaps between academic writing, journalism and activism.
Ankita Rathour is passionate about her work, which analyzes the 'dead girl' trope in Bollywood and Indian crime fiction. Even when she's studying fiction, Ankita directs her reader's attention to what's happening in the real world. As a teacher, she tries to get students to develop critical thinking skills that take underrepresented perspectives into account. Home for Ankita is Begusarai, Bihar, India.